WE BUY ESTATE CONTENTS
$ & HOUSEHOLD GOODS $
NEW * OLD * USED * VINTAGE * ANTIQUE * COLLECTABLE
COMPLETE OR PARTIAL - ONE ITEM OR TRUCK LOADS!
LICENSED AND INSURED 21YRS EXPERIENCE
"HONEST DEPENDABLE HOME TOWN SERVICE ALWAYS"
COMPLETE ESTATE BUYOUTS & CLEANOUTS OUR SPECIALTY!
"WE DO IT ALL" ! "WE GET IT DONE"!
No matter what the reason may be that you find yourself having to deal with the selling of Estate contents, The passing of a loved one, nursing home bound, retirement, snow birding south, divorce, storage liquidation or just moving or downsizing, A.B.E.S. Discount may be able to help you and your family with this process by offering our complete professional estate liquidation service. CASH, CASH, CASH. We do estate buyouts at a fair price. Large or small, one piece or truck loads, we do it all! Farm and business cleanouts too!!
We specialize in complete buyouts and removal of goods, eliminating the work and stress for you or your family. We buy it at a fair price, pack it up, load it out, and haul it away. We do all the work. No fuss, no mess, no stress, just peace of mind for you and your family. It doesn't get any easier than that.
Our CASH buyouts can include the complete removal of all contents from your estate, house, condo, apartment, basement, attic, garage, workshop, out buildings, and storage units, etc. Wall to wall, inside and out, including the good, the not so good, the bad and even the ugly. Fast cleanouts are our specialty if need be.
So before you start cleaning out, giving things away or throwing things away like many do, CALL US!!! Or before considering doing an estate or garage sale ( CLICK HERE ) on your own which can be a huge amount of work and a big stressful headache for most, CALL US!!! Or before calling the other so called estate buyers that have no intention to buy your estate even though they advertise to do so, they just want to get their foot in your door, so they can come in and cherry pick (cream the crop) your goods so all others may or will not be interested in giving you a buyout offer, JUST CALL US!!! It's a free no obligation consultation anyway you look at it and. you may be surprised by what we can do for you and your family.
No matter what your needs may be we'll try and make it happen for you and your families peace of mind, Our honest dependable home town service is surpassed by no other company around keeping you and your families best interest in mind at all times. "WE GET IT DONE". Call us first, call us last, but JUST CALL! We will bid against them all. PLEASE DON'T SAY SOLD UNTIL YOU GET OUR CASH BID TOO!!
(Sorry we do not buy estate or garage sale leftovers of any kind)
(509) 939-9996
PLEASE BE AWARE as mention above that some of the other so called estate buyers that advertise or have web sites for buying estates have no intention to do estate buyouts (even though they advertise that they do). They just want to get their foot in your door so they can come in and try to cherry pick purchase (cream the crop) of your goods so others may not be interested in giving you a buyout offer. Be very careful, BE SMART, And do not allow this., If you want a complete buyout, STICK TO IT!
ALSO
Companies, businesses or individuals doing estate or household buyouts should be licensed and insured! Those doing an estate sale for you should be licensed, insured and bonded! "Nothing less".
Be smart, play it safe. Make sure you use the ones that are!


---


A.B.E.S.
"Always Buying Estates & Storage"
2 LOCATIONS
OUR STORE
OPEN MON-FRI 10AM-6PM SAT 11AM-5PM CLOSED SUNDAY
ALWAYS AFFORDABLE USED ESTATE FURNITURE & HOUSEHOLD MISC.
NEW - USED MATTRESS SETS, BUNKBEDS, DAY BEDS, BEDDING BASICS, DRESSERS TOO!.
A.B.E.S. DISCOUNT SALES
3014 E. GARLAND AVE.
SPOKANE, WA. 99207
509-487-6978
FAX 509-484-6828
sirabes@qwestoffice.net
BUYING & SELLING
Chests, Dressers, Armoires, Wardrobes, Wood Rockers, Bookcases, Stands, China & Curio Cabinets, Cedar Chests, Table & Chair sets, Chair Sets, Coffee Table Sets,
Entertainment Centers, Antiques & Collectable of all types, Dvd's, Vhs Movies, Cd's, Cassette Tapes, Records, Current Video Game Systems and Games, Musical Instruments, Tools, Old stuff, Etc.
Mattresses, Mattress Sets, Bunkbeds, Daybeds, Bed Frames, Bedroom Sets, Dressers, Hollywood Frames, Old Cast Iron Beds, Roll-a-Way Beds, Chair Beds, Head Boards, Bunkie Boards, Bed Rails, Etc.
---
OUR WAREHOUSE
NOT OPEN TO THE PUBLIC.
A.B.E.S. DISCOUNT SALES
3721 N. MARKET ST.
SPOKANE, WA. 99207
509-483-5125
FAX 509-484-6828
sirabes@qwestoffice.net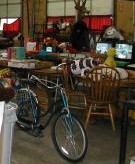 ESTATE SALES
IF YOU WOULD LIKE TO BE NOTIFIED ABOUT OUR UP COMING ESTATE SALES THAT WE HAVE EVERY 4 TO 6 WEEKS OCTOBER THRU JUNE. PLEASE EMAIL US AT sirabes@qwestoffice.net AND WE WILL BE GLAD TO PUT YOUR EMAIL ADDRESS IN OUR NOTIFICATION ADDRESS BOOK.
OUR SALES ARE ALWAYS FRESH ESTATE ITEMS THAT WE BUY BETWEEN THE SALES WE HAVE. YOU WILL NEVER HAVE TO WORRY ABOUT SEEING THINGS FROM PREVIOUS SALES. ALWAYS FRESH, ALWAYS FULL, ALWAYS FUN, ALWAYS TREASURES, ALWAYS BARGAINS. SO GET ON BOARD!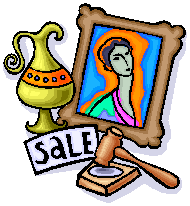 UP COMING ESTATE SALE!
ANOTHER BIG FULL SALE, BIG HOARDERS ESTATE BROUGHT IN FROM ROSALIA AREA. SO MUCH STUFF WE'LL BE ADDING AS WE GO. MAY 16TH, 17TH, 18TH, 19TH, 20TH. 9-5 CASH ONLY. OUR SALES NOW RUN THURSDAY THRU MONDAY WITH SUNDAY BEING OUR BARGAIN DAY( ALL ITEMS UNDER $100 1/2 PRICE - DEALS ON REST) AND MONDAY OUR $1 OR LESS TABLE DAY. WE USE THE SAME WAREHOUSE LOCATION AT 3038 E TRENT AVE. SEE CRAIGSLIST AD EARLY THUR MORNING UNDER EVENTS AND GARAGE SALES. (HAVING FLAGGING PROBLEMS UNDER GARAGE SALES, MAY SHOW UP MAY NOT?) OR SEE EXCHANGE PAPER THE WEEK OF FOR DETAILS. WATCH FOR THE PINK SIGNS..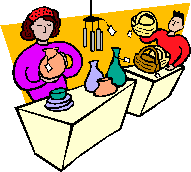 __________________________________________________


"BE SURE AND CHECK OUT MY OTHER WEB SITE AT"
www.ibuyoldstuff.com
"THAT'S"
www.ibuyoldstuff.com
VINTAGE CLOTHING TO SELL?
SEE DAVE AT DROP YOUR DRAWERS
NEW LOCATION!
719 W GARLAND AVE.
GARLAND BUSINESS DISTRICT
"ATTENTION SPOKANE"
LETS HELP SUPPORT OUR NEW WEEKLY AUCTION COMPANY IN TOWN.
TRIPLE R AUCTION.
http://triplerauction.com/
"THANKS FOR DROPPING BY"!